Award Winning Taxi & Tour Services
Welcome to Cheryl's Bahamas Taxi and Tours. We pride ourselves in being the leading taxi and tour operator based in The Bahamas, covering both Nassau and Paradise Island.
For over 25 years, our company has provided professional, comfortable and reliable transportation services in the Bahamas.
We provide top quality, air conditioned vehicles, well trained and professional drivers and the best customer service for all of your taxi and private guided tour needs.

We have been awarded a TripAdvisor Certificate of Excellence in each of the past 5 years and we accept all major credit cards
Bahamas Taxi Services
Our most popular taxi service is the pick-up and transfer to and from Nassau Airport.
With this service, one of our representatives will be at the arrivals lounge waiting for you when your plane lands, holding a card up with your name on it, so you can recognize us easily. All our drivers and representatives wear a navy blue and yellow uniform that has the company's logo on it.
All our drivers are professionally trained, know the roads very well and we have best fleet of vehicles in The Bahamas
We provide our services throughout the entire Nassau Bahamas area, from the Western end to the Eastern end. We can also cater to your additional transportation needs while in Nassau (lunch, dinner, downtown drop offs etc.). We also offer car and booster seats, no problem - just let us know and we will provide them.
Whatever you need, on top of the actual taxi service, we can provide it. For example, we recently added baby-sitting services and wheel chair rentals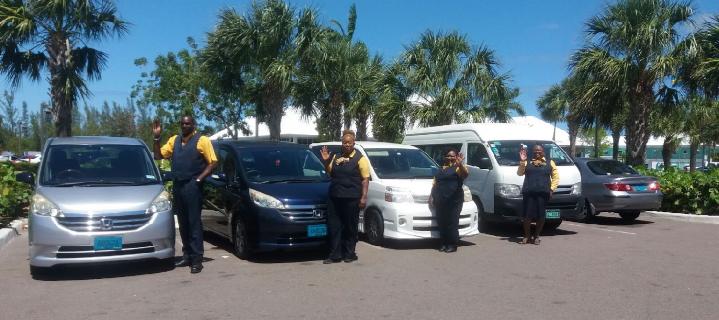 Brand New Fleet of Air Conditioned Taxis
Private Tour Services
If you are heading to the Bahamas, you may want to consider a guided tour – Our tour services can help you discover fascinating historical sites and the beautiful natural history that our island has to offer.
Add to that, deserted beaches and a few hidden secrets and we can guarantee that you will make the most of your trip.
We also have a brand new tour guidebook (pdf)
LATEST NEWS: NOW OFFERING SPANISH TOURS & SPANISH TRANSLATORS, CATERING TO ALL YOUR NEEDS (events, outings, day to day interaction) WHILE IN THE BAHAMAS. Call or email for more information.
Top Bahamas Tours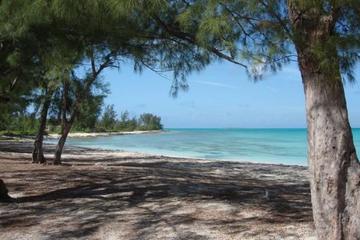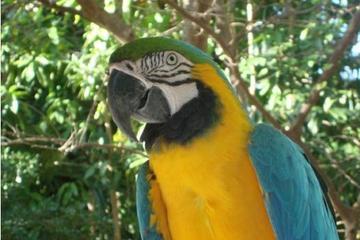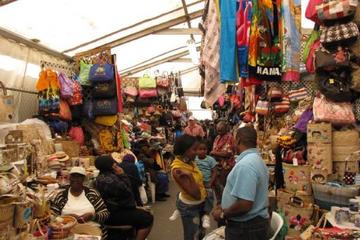 Beautiful Beaches & Snorkeling
Zoo and Botanical Gardens
Shop for Local Handmade Crafts
Office Hours:
(9am-6pm, 7 days a week)
Out of Office Hours:
(all other times)
email enquiries / bookings:
Interesting Facts
I have a TripAdvisor "Award of Excellence"
Cheryl Bahamas Taxi & Tours 2022
Registered Taxi Service #1080